Celebrations Around the World
Here are some photos showing how Sea Sunday was celebrated this year around the world. We'll update this page with more photos and text as and when we get them. Please send photos of your parish's Sea Sunday celebrations with some text to nathaniel@apostleshipofthesea.org.uk
---
In Cape Town South Africa, Apostleship of the Sea (AoS) port chaplain Fr Gerardo Garcia held a first-ever interfaith service with other organisations working in the port followed by a social gathering at the seafarers centre. A Sea Sunday letter from the Vatican was also read out during the service.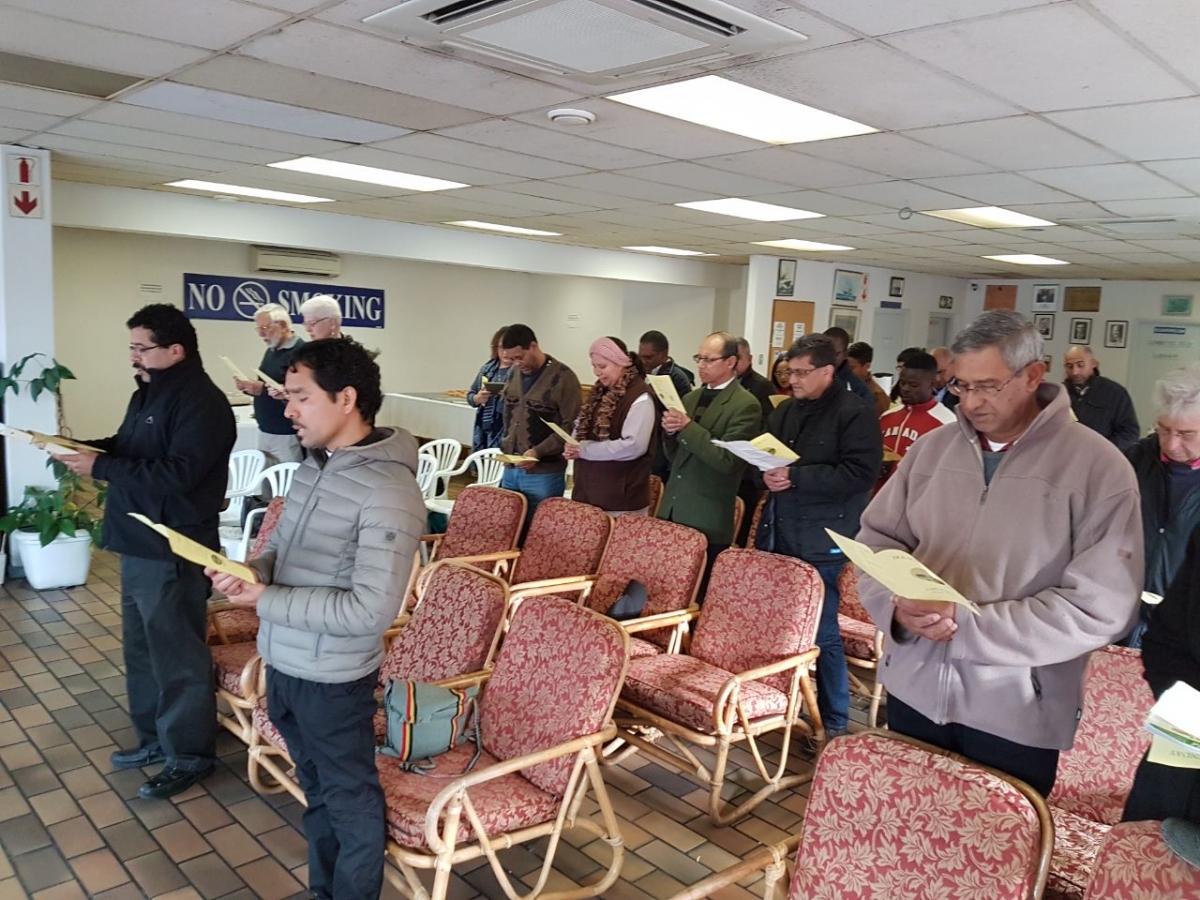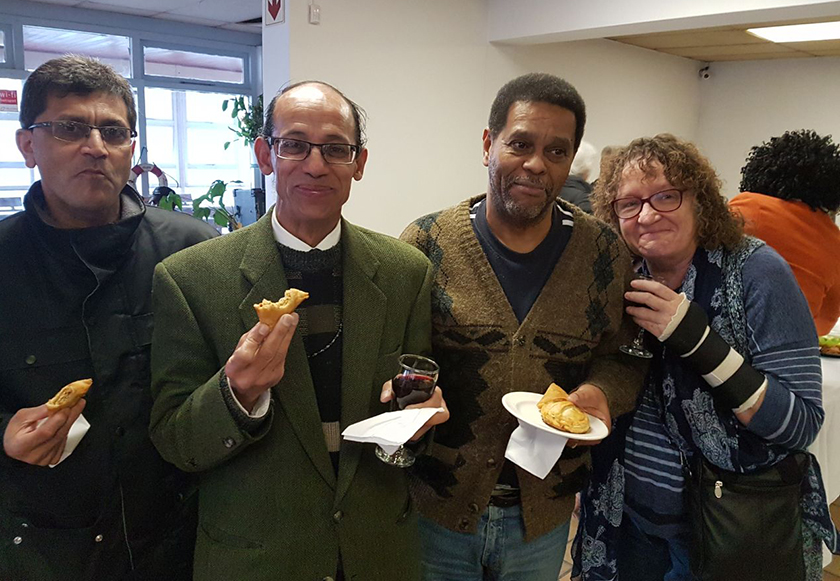 ---
Mombasa, Kenya

Here's a photo of Sea Sunday celebrations in Mombasa, Kenya at the Mission to Seamen Club which was attended by a cross section of the port workers, Kenya Navy, seafarers and their families and those from the maritime related sectors. In the picture are: from left Bishop Joseph Allessandro who is the chairman of the Kenya Episcopal Commission for Migrants, Refugees and Seafarers, Bishop Julius Kali of the Anglican Church Mombasa Diocese, Archbishop Martin Kivuva of the Catholic Archdiocese of Mombasa and Rev. Fr. Willybard Lagho the Vicar General. Thanks to George Sunguh, our Mombasa port chaplain for sending the pictures.


---
Abidjan, Ivory Coast

As is tradition in Abidjan, Sea Sunday is celebrated for a week, starting a week before the actual day. This year's programme included celebrations and meetings with seafarers, port workers and the local community. The celebration with the community marks the concluding of the official pastoral year, says Fr Celestin Ikomba, AoS Abidjan port chaplain and AoS Africa Atlantic Coordinator. However the celebrations were tinged with sadness after the sudden death on 7th July of Mr Olivier Akachiby, their Secretary and hard-working ship visitor.


---
St. Francis of Assisi Catholic Church Texas, United States

AoS-USA is located in the Diocese of Beaumont. So they teamed up with the AoS - Diocese of Beaumont, and staff and volunteers of the Port Arthur International Seafarer's Center, to hold a Sea Sunday Celebration. Mass was celebrated at St. Francis of Assisi Catholic Church in Orange, Texas, with Fr. Sinclair Oubre, JCL presiding as Pastor of St. Francis, and Diocesan Director of AoS - Beaumont.

A reception was held after the Mass, with opportunities for those present to learn more about the ministry to seafarers, and volunteer opportunities within. It was also an opportunity to learn how to get a career in the maritime industry. After Mass, one local seafarer, who is currently seeking work, was able to get a one-one-one meeting with Fr Sinclair who sat down with her to review inland towing jobs and websites, and instructed her how to fill these out. ~ Text and photos by Doreen Badeaux AoS-USA.
---
Mariners' Club, Hong Kong

The AoS team in Hong Kong were hosted by the Mariners' Club on Sea Sunday. It was a lovely evening of prayer and fellowship giving thanks for the seafarers of the world. The evening ended with dinner. Thank you Mariners Club and all our supporters in Hong Kong.


---
Westminster Cathedral, London

Our South Coast port chaplain Rev. Roger Stone preached at all the Masses during Sea Sunday weekend. He introduced the congregation to two seafarers he had supported and told how one was literally kept as a slave, while the other was unable to get home to the Philippines after learning his brother had been shot dead, and how the wider Church, through AoS, supported the men. A touching and heart-breaking homily and tears were shed by some in the congregation.

Huge thanks to the Cathedral's clergy and wonderful parishioners and visitors for their warm welcome and fantastic support!


---
Our Lady of the Rosary, Peterlee, Co. Durham

These lovely pictures were sent to us by parishioner Amanda Carr. Thy were drawn by her twin daughters, Grace Ava and Anna Lucia. The children had a lovely day in liturgy learning about Sea Sunday and what we can all do to help, and are looking forward to learning more about AoS. Amanda says the family is inspired by their parishioners, some of whom help by making hats for seafarers. Thank you Amanda, Grace Ava and Anna Lucia!


---
Our Lady of Mount Carmel & St George, Enfield

Huge thanks to the priests and parishioners of the church for your warm welcome and continued support for our Sea Sunday appeals this year, where our Development DIrector John Green gave talks.


---
Arundel Cathedral, Arundel & Brighton

AoS Head of Major Gifts Jonathan Heard was present at the Masses to speak about Sea Sunday and AoS' ministry. There was also a chidlren's liturgy where they children presented colourful home-made paper boats. What a brilliant idea!