Sea Sunday 2019 will be celebrated on Sunday 14th July
On Sea Sunday the Catholic Church, along with other churches, remembers seafarers and prays for them, their families and those who support them. It is our principal fundraising and awareness raising event of the year.

You will find more information and resources about Sea Sunday within this section of the website. Just click the blue links. Please contact us if you would like more information about how you can help celebrate Sea Sunday.

Please support Sea Sunday so our vital work with seafarers continues. You can find 2019's Sea Sunday Resources here. Our Sea Sunday video can be viewed here.

We rely on voluntary contributions to sustain our work. Please make a donation today and help us continue our work supporting seafarers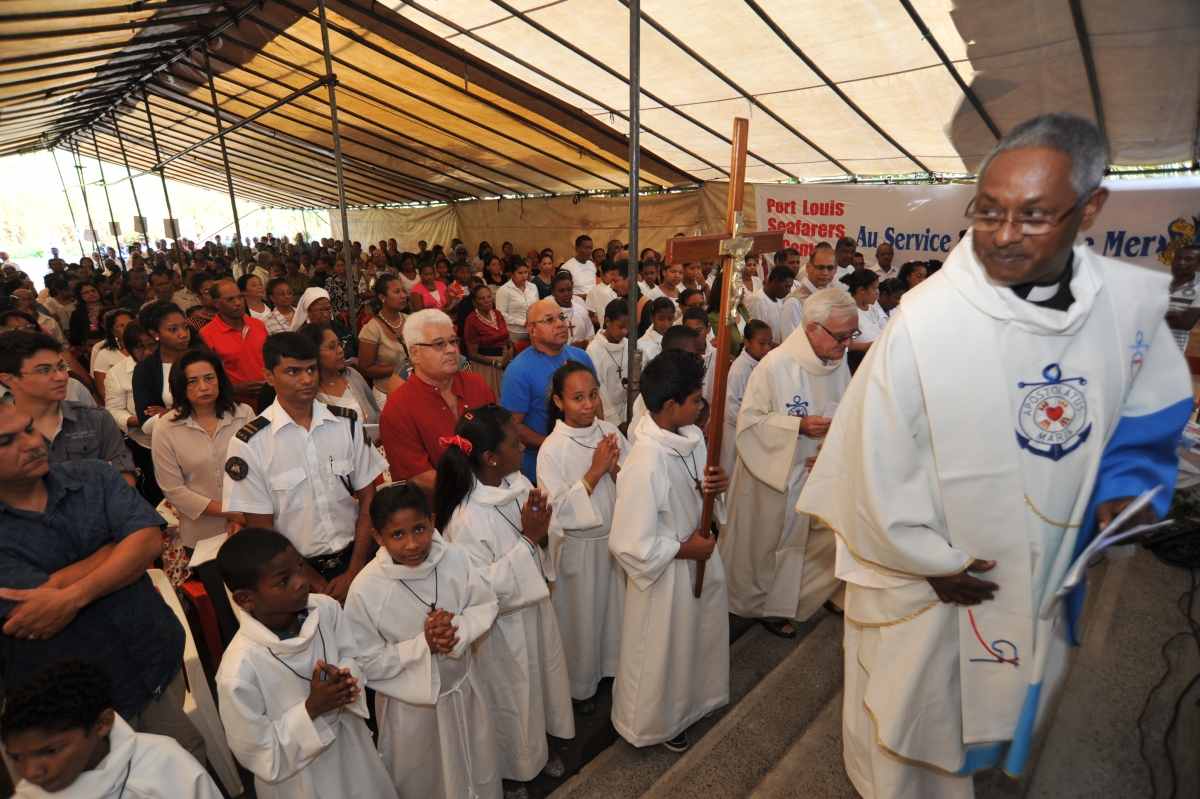 Fr Jacques-Henri David celebrates Sea Sunday Mass in Mauritius