Extend the hand of friendship to seafarers
Can you imagine spending months living and working in a cramped metal ship? Away from your loved ones. Nothing to do other than the long hours of labour. The loneliness creeping up on you…

And yet – look around you – almost everything you see has been brought to you by seafarers. Today, will you send a message of encouragement and thanks to these hardworking men and women?

Picture the seafarer arriving in a port, being handed your message, holding it, reading it – and learning that someone cares. You'll put a smile on a seafarer's face and be the friend they desperately need.

You've shown that you care about seafarers through your support for AoS in the past. Your gifts make such a difference.
Your act of compassion today could mean everything to a seafarer arriving after months at sea.
So please write your message for a seafarer and we'll pass it on to seafarers. Thank you so much.
(Email our National Director Nicholas Barends at nicholas.barends@stellamarismail.org with your message to a seafarer. We'll then pass the message to the seafarers we visit. Thank You).

Seafarers often tell our chaplains that AoS is like family – and I think of you as part of the AoS family too, because it's your heart for seafarers that keeps this ministry going. Please keep the seafaring community in your prayers.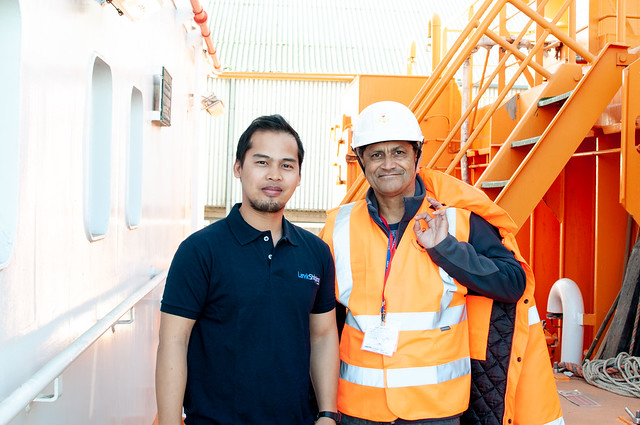 Would you like to receive our email newsletters and see how your support makes a real difference to seafarers and their families? Go here to sign up and start receiving our newsletters.
* To make a donation enter the amount (without the currency symbol) and click Donate Now.
We rely on voluntary contributions to sustain our work. Please make a donation today and help us continue our work supporting seafarers