Vatican calls for seafarers' protection
Family separation, lack of shore leave, violence and abandonment are some of the realities experienced by seafarers today, the Vatican has highlighted in its message for Sea Sunday 2018 which falls on July 8.
Cardinal Peter A. Turkson, Prefect of the Vatican's Dicastery for Promoting Human Integral Development said, "We remember the 1.2 million of seafarers who live for several months in the confined space of a vessel, away from their families and loved ones missing the most important and meaningful events in their families such as birthdays and graduations and failing to be present during times of trials and difficulties such as sickness and death."
Cardinal Turkson said many seafarers are also denied shore leave and ship visits from seafarers' welfare personnel.
"Turnaround time in the ports is reduced to the minimal, leaving the crew with inadequate personal time to rest and relax. In numerous ports, crews are finding it increasingly difficult to get permission to go ashore, either because of company policy or because restrictive and discriminatory regulations imposed by governments."
He added, "Many of Apostleship of the Sea chaplains and ship visitors are denied entry into ports or prevented from boarding vessels to provide material and spiritual welfare to seafarers who reach shore after weeks at sea.
This contradicts the spirit of the Regulation 4.4 of the Maritime Labor Convention (MLC)."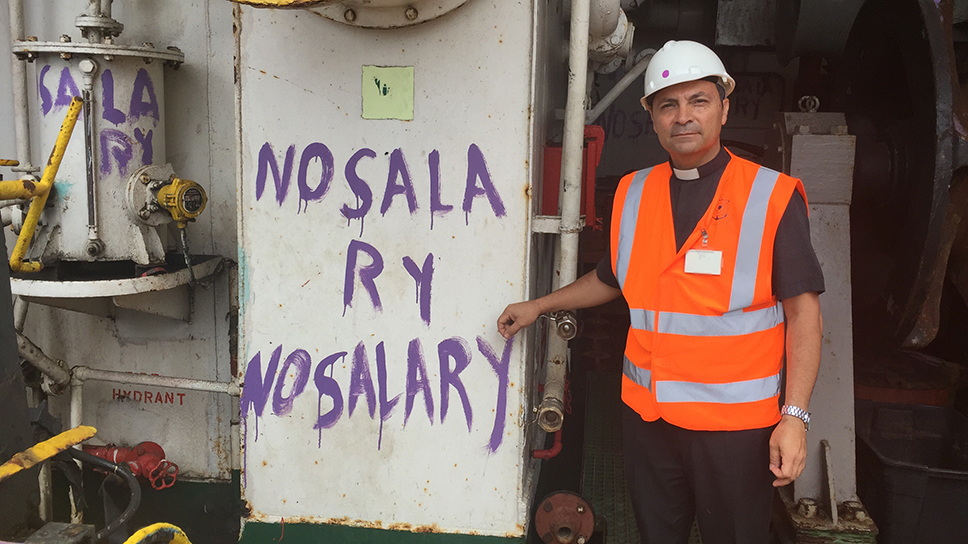 Cardinal Turkson further highlighted that violence at sea that generally is characterised by piracy remained a threat to seafarers.
"We request governments and ship owners to put into place all the necessary mechanisms to protect the life of the people at sea," he said.
Another issue affecting seafarers is abandonment of vessels and crews, said Cardinal Turkson. He cited a newspaper report which said from 2012 to 2017 more than 1,300 seafarers were abandoned for various reasons in ports far from their homes, often unpaid and without food and fuel provisions for the ships.
"We express our sincere gratitude to all Stella Maris chaplains and volunteers who for months and months have and are still providing material, spiritual, legal and psychological support to several crews of abandoned vessels," he said.

* Cardinal Turkson's Sea Sunday message can be read here.