Supporting seafarers in Cape Town
Nicholas Barends is National Director of Catholic seafarers' charity Stella Maris (Apostleship of the Sea) South Africa. He is based Cape Town where he also goes on board ships to meet seafarers who arrive at the port and provide pastoral and practical support when its needed. The former printer was appointed National Director on 2nd May 2018 but prior to that was an active volunteer ship visitor in Cape Town for more than 10 years. He speaks about his first year as National Director and his hopes for the future.

My first year, especially the first few months was very eventful, and I was overwhelmed with the difficult cases that were presented to me almost immediately. I wasn't sure if we (Stella Maris team in Cape Town) were able to help the seafarers who came to us for help as we had to learn very quickly how to deal with each case, often without the help of the authorities, as time was of the essence before the seafarers and their ships left the port.
One of the best things about working for Stella Maris and our ministry supporting seafarers is to see the gratitude of the seafarers we've either rescued or helped in some way and the fact that they trusted us enough to help them.
Seafarers come from all over the world, and sometimes English isn't their first language which can make conversation and understanding each other difficult. But we never let that get in the way of helping them. I use a language translation App on my phone which comes in handy in such situations.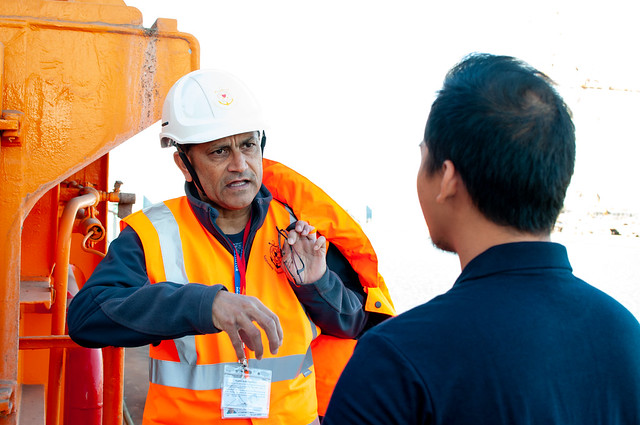 One case that will always stand out in my mind is that of a 35-year-old seafarer who burst out crying in my office as he told me of the abuse he and several of his colleagues had to endure from their senior officers.
This case had a happy ending as within one hour we had the Captain on a final written warning with six months' salary deducted and the Chief Mate was fired and lost six months of his salary. The seafarers were ecstatic when they heard the outcome.
I would say that the best part of my job is how my colleagues and I manage to gain the trust of seafarers in a short space of time as most seafarers are very shy and also a bit suspicious of strangers trying to help them and not doing it for any financial gain.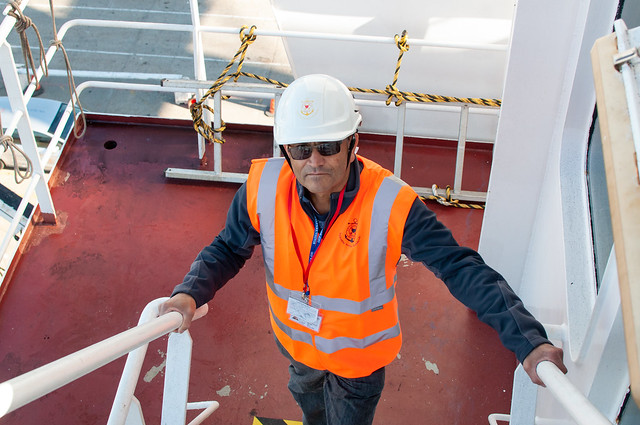 The main challenge, however, is how to still be able to help them once they leave Cape Town port, but we are blessed to have our Stella Maris global network of 227 chaplains in 339 ports across 59 countries who are able to provide follow-on care and support to those seafarers.
Another challenge is getting more people, young and old in all the major ports to join us as volunteers of some kind. We need dedicated people especially in the ports of Durban and Richards Bay. Stella Maris is by far the only welfare organisation that focusses on the spiritual and practical needs of the seafarers without infringing on any other religions on board the various vessels we visit.


We rely on voluntary contributions to sustain our work. Please make a donation today and help us continue our work supporting seafarers