Shipwrecked crew supported by AoS
On Sunday 8th July the 30 crew of the Hsiang Fuh fishing vessel had to abandon ship following a fire onboard. Some 400 miles from the land, the crew boarded life rafts.
They were spotted by crew from a passing container ship who alerted air sea rescue from South Africa.
The crew from Indonesia, the Philippines, Taiwan and Vietnam were transferred to Durban, with two hospitalised with serious burns.
The other crew have been lodged in a hotel, under supervision of the home affairs department. Seafarers' charity Apostleship of the Sea is providing support for the crew at this traumatic time.
Durban port chaplain, Fr Herman Giraldo, has visited the crew in hospital and in the hotel to provide practical and emotional support.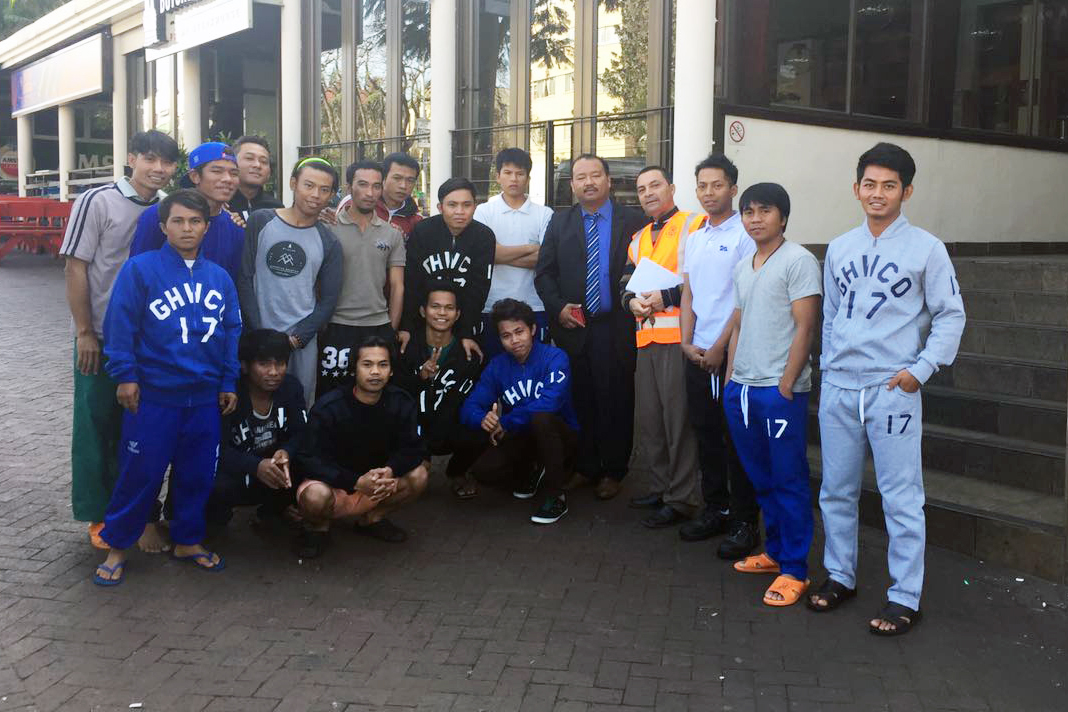 On Friday Fr Herman took the seafarers' to buy new clothes. "The crew were landed with just the clothes on their backs; they had nothing," said Fr Herman.
The Apostleship of the Sea, with the assistance of a grant from IMarEST's welfare charity, The Guild of Benevolence, have been providing the crew with clothing, mobile phones, toiletries and help with costs for the crew to travel to and from the hospital to visit their crewmates.
Fr Herman continued, "This tragedy breaks one's heart; these men were working to support their families. I suppose one consolation is that we are here to help them in this traumatic time with whatever they may need. It is not only practical help that we're providing, and particular thanks to The Guild of Benevolence at IMarEST for their contribution, but equally important is our role of listening and helping them find a way through this ordeal."


We rely on voluntary contributions to sustain our work. Please make a donation today and help us continue our work supporting seafarers