Catholic crew members working on the Queen Mary 2 cruise ship received rosaries and prayer cards when the vessel berthed at Cape Town in late January.
The rosaries and cards were from Apostleship of the Sea (AoS) Cape Town port chaplain Fr Gerardo Garcia, who handed them to AoS cruise chaplain Fr David Gamble to give to the crew.
Fr Gamble is looking after the pastoral and spiritual needs of the crew on board the Queen Mary 2, currently on its World Voyage.
He said, "The rosaries will be well used as the crew have asked to pray the rosary every Friday evening after work."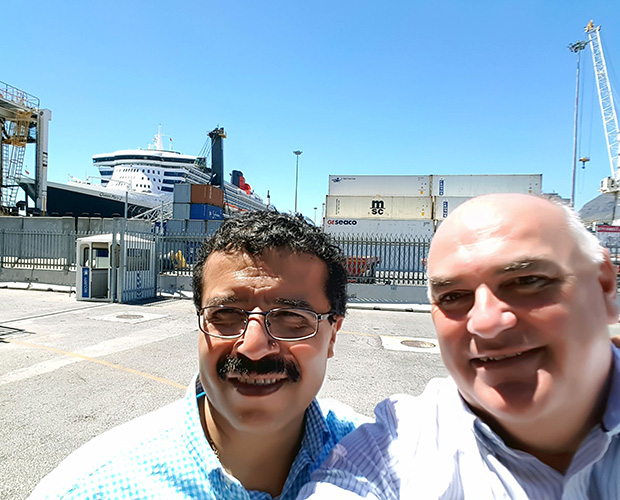 Fr Gerardo and Fr David with the Queen Mary 2 in the background

The ship later sailed to Port Elizabeth, where some crew members met AoS Port Elizabeth port chaplain Fr Jerry Browne. He arranged for them to visit Kragga Kamma Game Park and the Boardwalk during their shore leave.
As part of a Catholic charity with a global network, AoS is able to look after the spiritual and social needs of seafarers both at sea and in port.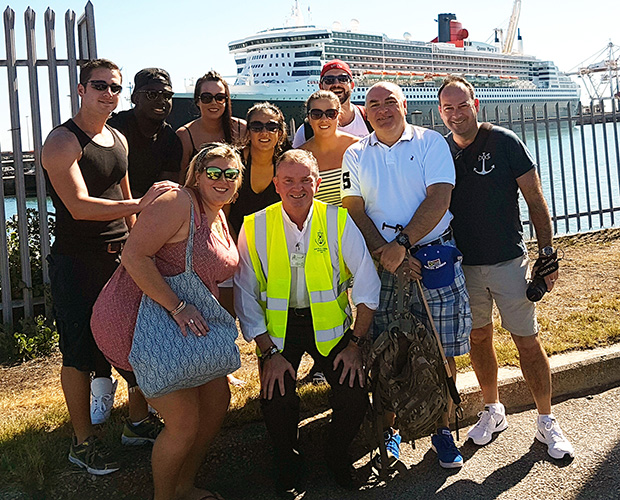 Fr Jerry (in high-viz vest) with Fr David and the Quuen Mary 2 crew