Crew blessed after Master dies on board
AoS Durban port chaplain Fr Herman Giraldo recently provided pastoral care for the crew of a ship who were distressed after their Captain died on board.
Containership Conti Courage was on its way to Durban from Asia in mid-March when tragedy struck on board.
While en route, the Master, a 55-year-old Ukrainian, fell ill and the ship was diverted to Port Louis, Mauritius, where medical evacuation had been arranged.
Sadly, he died on the evening of March 18 as the ship was approaching Mauritius, and preparations were made for his body to be taken off the ship.
Unfortunately, rough sea conditions made it impossible to get to ashore, so the vessel sailed for Durban, South Africa, with the remains of the Master on board.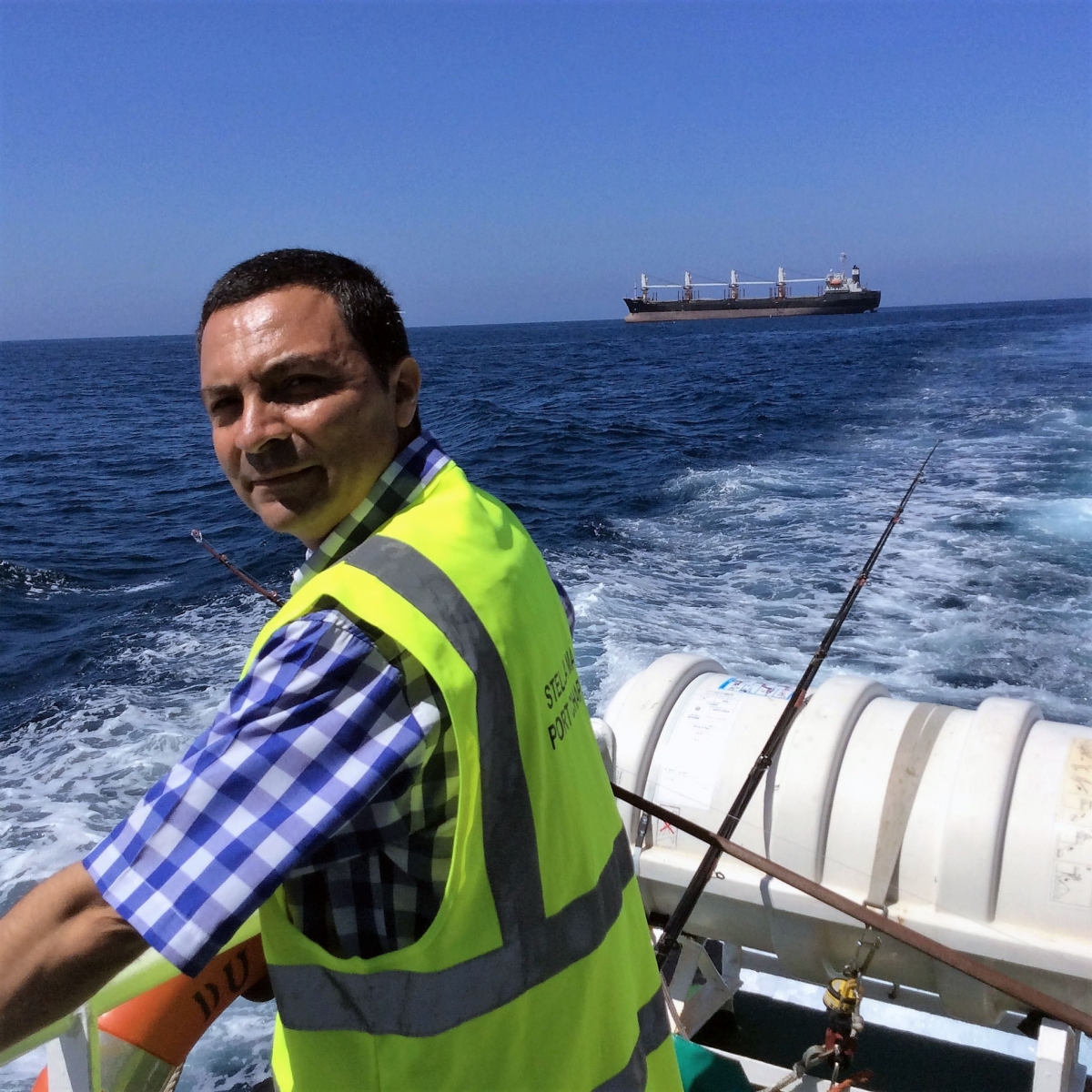 The crew members, distressed and shocked by their loss, asked for a Catholic Priest to visit them and bless the ship.
Fr Herman went on board to provide spiritual comfort to the seafarers. "I visited them and spent time speaking and listening to their concerns. We prayed together, though not all of them were there because the ship was being worked at the same time," he said.
Fr Herman (in photo) also blessed the ship and crew. "It was a sad time for the seafarers, but at the end of the day there was a sense of relief in the midst of the grief, stress and bewilderment," he said.
He added, "This incident is a powerful example of AoS' ministry of going to where the hurt is… the Church in outreach to those on the margins."

We rely on voluntary contributions to sustain our work. Please make a donation today and help us continue our work supporting seafarers