Boost cooperation to tackle piracy
Seafarers' charity Stella Maris (Apostleship of the Sea) has expressed concern over the effect that piracy continues to have on seafarers' physical and mental wellbeing, ahead of Sea Sunday on July 14.
The charity has emphasised that seafarers' safety and pastoral support remains paramount when their ships are targeted or attacked by pirates.
Statistics released by the International Maritime Bureau (IMB) early this week shows that worldwide, pirates killed one seafarer, took 38 crew members hostage, and kidnapped a further 37 for ransom during the first half of 2019.
IMB says the Gulf of Guinea region is a hotspot, accounting for 73 percent of all kidnappings at sea, and 92 percent of hostage-takings. Armed pirates in these high-risk waters kidnapped 27 crew members in the first half of 2019, compared to 25 in the same period in 2018.
"Piracy is a terrifying experience for seafarers," Apostleship of the Sea (AoS) Development Director John Green said.
"Piracy and the threat of piracy can have a lasting effect on seafarers' wellbeing and mental health. Our experience of caring for seafarers shows that swift intervention is essential to minimise the impact of a pirate attack, so crew can return to work with confidence," he added.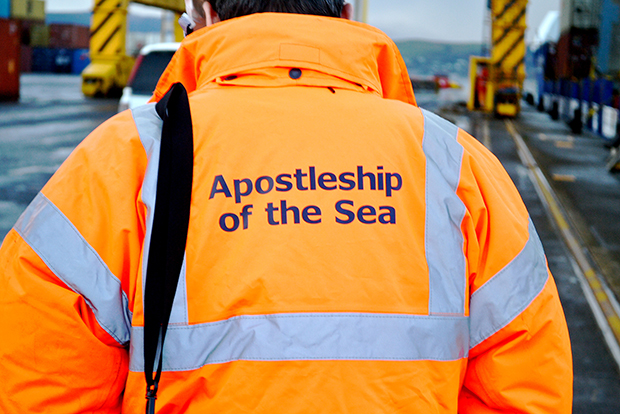 Following a pirate attack on a cargo ship in the Gulf of Guinea last year, the vessel's insurer contacted AoS' head office in London to request help for the crew.
An AoS' chaplain went to meet the ship as it took refuge in Ghana, and brought two volunteers with him, both nurses specialising in mental health trauma. The crew were looked after before being flown home to the Philippines and were referred to local AoS chaplains in the country for additional support if needed.
The seafarers told AoS they felt valued and cared for, and all were back at sea within three months.
As the charity marks Sea Sunday on July 14, it is calling for all parties in the shipping and maritime sectors, including shipping companies, agencies and insurers, to boost cooperation and coordination.
This is essential in providing timely support to seafarers when piracy strikes. In the Vatican's Sea Sunday message, Cardinal Peter Turkson noted that 'The life of seafarers, although it could appear attractive and interesting in the eyes of some people, because they sail around the world visiting numerous countries, in reality it is full of challenges and hardships.' (You can read Cardinal Turkson's message here)
We rely on voluntary contributions to sustain our work. Please make a donation today and help us continue our work supporting seafarers