AoS Cape Town supports stranded crew
A group of Kenyan seafarers stuck in Cape Town Port for almost a year are being supported by Apostleship of the Sea team there.
The men are crew of the tug boat Comarco Falcon, hired in May last year to deliver a barge from Mombasa Port to Port Elizabeth en route to Nigeria.
After making the delivery the crew tried to sail onwards to Nigeria but extremely high waves forced them to turn back to Port Elizabeth.
They waited for the weather to clear and eventually reached Cape Town Port at the end of May 2017.
"Sadly, one year on, the seafarers are still in port as the deal with the new tug owner failed to materialise, and their boat is now in dry dock for repairs," said AoS South Africa National Director Nicholas Barends.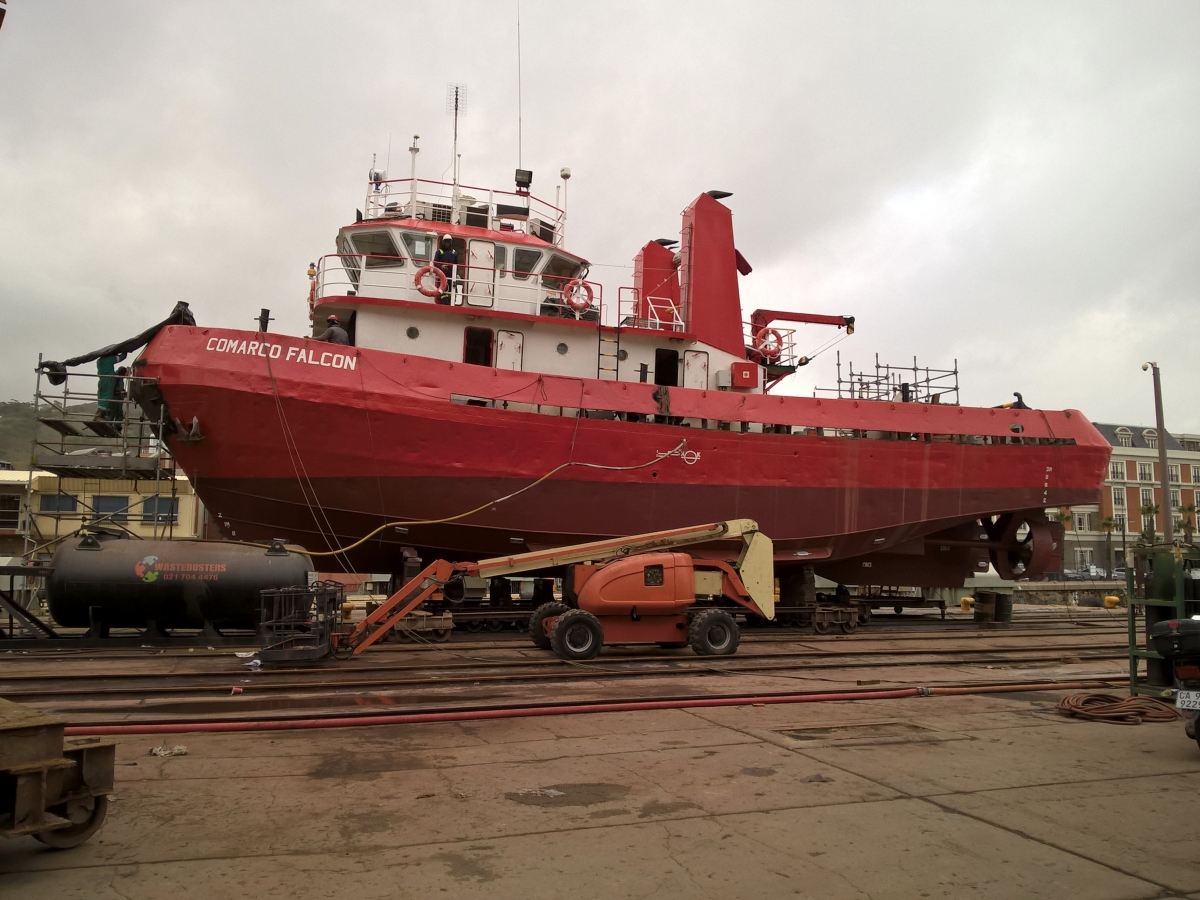 "The crew comprise three Catholics and four Muslims. They're coping well despite their current situation, and the dangerous voyage they've been through, which left them fearing for their lives," he added.
Since then, Nicholas and AoS Cape Town ship visitors Anthony Erispe and Gerard Assam have been visiting the seafarers regularly.
The Catholic seafarers have also been attending Saturday evening Mass – either walking or taking a minibus to the Chapel at the seafarers' centre.
On Saturday May 19, Nicholas treated the seafarers and another Vietnamese seafarer from a different ship to a barbecue and drinks at his home.
"They are extremely appreciative of the support and care given them and said that the kindness shown them will always be remembered," said Nicholas.