2017 AoS Port Chaplain Directory
Apostleship of the Sea (AoS) has launched a revised version of its global port chaplains' directory which helps seafarers get access to pastoral and faith resources in South Africa.
The Port Chaplain Directory 2017 lists phone numbers and e-mail addresses of the seafarers' charity's chaplains in Cape Town, Durban, Port Elizabeth and Richards Bay.
This year's directory includes contact details of chaplains in 261 ports across 55 countries, compared to 207 ports and 49 countries in 2016.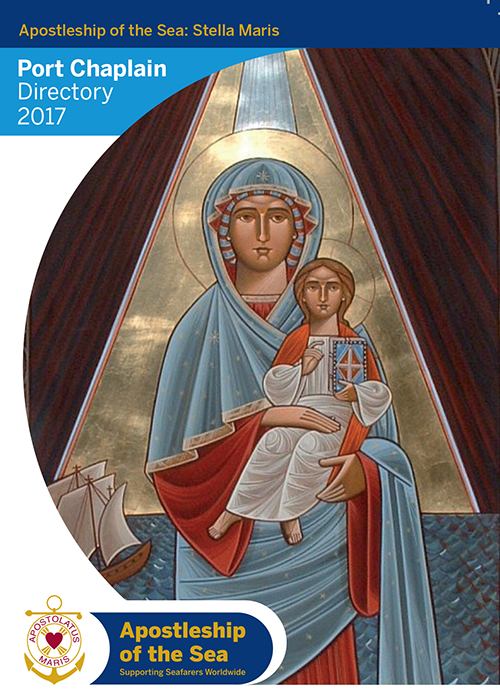 Fr Herman Giraldo, AoS Durban port chaplain said, "We have chaplains in most of the world's ports. Providing up to date and accurate details of all our chaplains is a valuable resource both for Catholic seafarers and those working in the maritime industry.
"It enables our chaplains to provide holistic care for seafarers in port after port worldwide and gives seafarers a tool to get quick and easy access to assistance and advice."
In 2016, AoS port chaplains in South Africa visited more than 200 ships and assisted seafarers with a range of faith needs including getting to Mass, prayer cards, rosaries and pastoral care."
The directory is available both online and in hard copy and port authorities or shipping companies wanting copies for their crews should get in contact with the charity.
AoS' Port Chaplain Directory 2017 can be downloaded here.